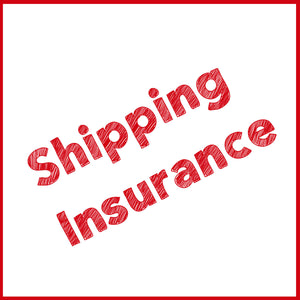 We are now offering Shipping Insurance for just $1.
Remember, all our orders are shipped USPS First Class Package which does not automatically come with insurance including ones that qualify for free shipping. This includes orders over $30, Two For Tuesday & Sub Bags.  We hope this new option makes it easier and more affordable for your to choose this added protection.

Check out our Need to Know post in the Announcements for details on how to file a claim with us if you purchased shipping insurance and your package is missing, stolen or damaged.