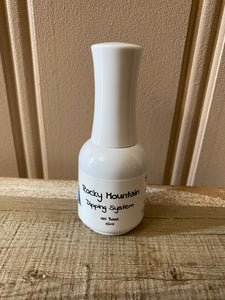 Gel Base May be used as a base under Gel Polish Colors or for Dip Powder. A UV light is needed to cure this liquid.

Base - after prepping/shaping nails or tips, apply a thin layer of Gel Base and Cure 60s LED/ 120s UV. 

For Gel Polish continue by adding 1-2 layers of Gel Color and curing in between layers 
For Gel with Dip Powder Application Instructions Click Here
*note that using gel may change the color of some dip powders 
* At this time we are not shipping liquids outside the U.S.
Some people may experience a reaction to the odor of these liquids or contact to skin and may not be able to use them. If you experience any discomfort or have trouble breathing, you should discontinue use and contact a physician if symptoms persist.